Baby boomers love to travel. One way to make money while traveling is to join an affiliate program using the travel niche and affiliate marketing as a business model. You just need to read about the top travel affiliate programs and find the right program for you.
Helping boomers see the world helps you to earn enough money to find that exotic get a way that will bring long-lasting memories to you and your spouse. A little hard work and the vacation of your dreams is a reality.
To find out more about these top travel affiliate programs just continue to read our article. With over 78 of them available you can be assured of finding the right fit for boomers and their business goals.
With 17 categories or niches to work in that dream vacation is not too far away.
What Are Best Travel Affiliate Programs?
The best travel affiliate programs is not a single company that can be reviewed. It is a host of companies that have links to travel in some way. These affiliate programs can be business travel, car rentals, hotels, cruises, clothing, and 12 other travel-associated niches.
Anything that is related to travel seems to qualify here and lets you earn top commissions if you pick the right companies to represent. There is even an affiliate program that helps travelers who get delayed or have their flights canceled.
If your clients like to drive, then there is an affiliate program that helps them find parking spots in advance of their trip. Travel affiliate programs cover just about every aspect associated with leaving home.
With a little research and a little knowledge, you can be helping people find their dream vacation and help keep the hassles away. All the while you are making a nice little commission to put away for a rainy day.
How Do The Top Travel Affiliate Programs Work?
The travel affiliate programs work like any other affiliate program. You would have to make an application and then wait till you hear a response. Once signed up you get access to the materials and links you need to start representing the company.
Some of these companies use CJ affiliate marketplace and similar affiliate marketplaces to help manage their programs. But once you are signed up you have your ticket punched to some extra income.
Each company has their own commission rate and regulations. You would have to investigate a lot of them to find the right fit for you. Also, you should have a good to a great website that focuses on travel.
Other than that you just need to practice good SEO strategies and write great content to draw the audience to your affiliate links. The fact that people like to travel makes that work a lot easier and more enjoyable.
Plus, it helps get the sales up if you do it right.
Can You Make Money With Top Travel Affiliate Programs
From what can be seen there is money to be made through the different travel affiliate programs. That is because boomers want hassle-free traveling experiences. It is something you can provide through the many different options at your fingertips.
If it isn't cruises, you can help arrange tours. Then if it isn't tours that people need, you can work with different accommodation firms or hotels and get your audience the right place to stay at the right cost.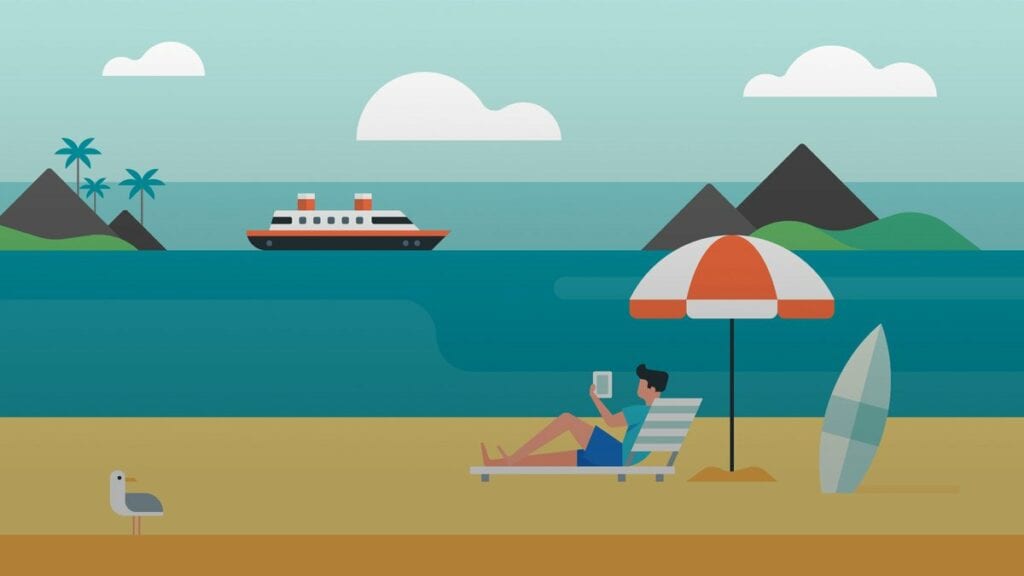 However, that is not all. There are opportunities to help people get the tickets they need for specific tourist sites like Madame Tussaud's, Lego Land Discover centers, or just a general sightseeing pass.
If they want to see live performances, sporting events, or concerts, you can help arrange those purchases. There is no real limit on what aspect of travel you participate in.
The good thing is baby boomers do not have to invest in any product. You remain the middle man directing people to the best deals that make their next vacation the best they ever had.
It is not hard to beat the competition if you know what you are doing. Since travel is so popular, you will have competition so be prepared to do your homework and present the best content possible.
Examples Of How To Make Money With Top Travel Affiliate Programs
When you join an affiliate program, there is only one real way to make any money. That is through the commission splits the company offers its approved affiliates. Amazon is a part of the travel affiliate program but their commission split is at a very low 4%. But you have the Amazon name opening doors for you.
Some of the companies pay in percentages. Those commissions range from Amazon's 4% to Travel Advisers 50 to 80%. Keep in mind that many of those commissions will stay below 10% with only a few going above that mark.
The non-percentage paying commissions start with Wego's 80 cents per click offers. Others will pay around 20 to 30 British Pounds which translates into about $30 to $45 per transaction.
There is still more good news. A lot of the travel cookies last a long time. One hotel affiliate program allows its cookies to work for one year. That is 365 days of continuous sales if you can swing it.
Payments are made in a variety of ways and you have to meet the minimum threshold before you get your money. Again each company has its own minimum threshold so you have to investigate thoroughly to find out the length of the cookies and when you get paid. As well as how much you need to earn first.
It is worth investigating as the travel industry is always booming and after the lockdowns are over people will want to bust out and go somewhere other than their own home.
Top Travel Affiliate Programs Pros and Cons
Pros:
Up to large commissions when you make a good sale
Lots of reputable companies to work with
Over 16 niches for all aspects of travel
Payments made in several ways
Low thresholds for payouts
Long-lasting cookies for some companies
A motivated audience that wants good deals
Easy signup process
Almost all areas of travel are covered by an affiliate program
Promotional material provided for you and to help your website
Cons:
Acceptance not guaranteed, you have to wait for approval
Some companies pay a really low commission
May take a while to get some quality sales and hit that threshold for payout
Can take some time until you hook up with the right travel affiliate program
May not be able to receive recurring affiliate payments
Be careful of any fine print during sign up
**There may be more cons that can be added to this list but each one would be company-specific and not able to be included here. The same would apply to the pros and you would have to be careful throughout your investigation to make sure you find all of them that pertain to a specific company.
Top Travel Affiliate Review – Any Negatives?
Since this is a blanket review that covers over 100 travel companies in a variety of niches, the negatives, and any lawsuits would be company-specific. So far, our research has turned up neither for any of the companies we looked at.
No one is perfect and there may be some people who felt they were taken advantage of and placed their comments somewhere on the internet. Your research into the companies you want to work with should include a search for such comments so you can look at the company and its program with both eyes wide open.
There is a lot of excitement when discussions revolve around travel and it is easy to miss some of the more constructive complaints. But don't dismiss those complaints without looking at them honestly first.
Is This Business Model Legitimate?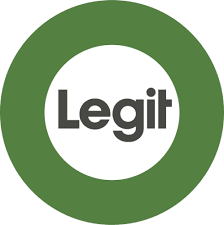 Travel affiliate programs are a legitimate business mdoel to make money with. While each of the companies we saw in researching this review was legitimate, that does not mean that there are not illegitimate companies out there looking to cash in on the travel industry. Those companies love to take advantage of affiliate marketers and you have to watch out for the red flags.
For the most part, you will be hooking up with some really well-known companies that have been in the business for along time. One of the oldest in this marketplace is Travel Adviser so you know the company knows what it is doing.
There are other top-flight companies like Expedia, Airbnb, Amazon, Booking.com and so on that really take their work seriously and make sure their affiliate programs are run properly
All it will take is a little research on your part to help you separate the legitimate from the illegitimate and you should be good to go.
Top Travel Affiliate Programs Final Thoughts
If there were a perfect affiliate program and industry to be involved with as a baby boomer it may be the travel ones. That is because the audience is motivated and there are many ways to help your website visitors save money on all sorts of related travel expenses.
It is a win-win affiliate program opportunity. Plus, if you can make enough you can save some money and take your own exotic vacation that would not have been a reality a few years ago.
After reading our Top Travel Affiliate Programs article check out the different companies and see which ones offer you the best deals. These affiliate programs are worth boomers being associated with.
Related Video